Dubai: Permanent Makeup by Exclusive Beauty UAE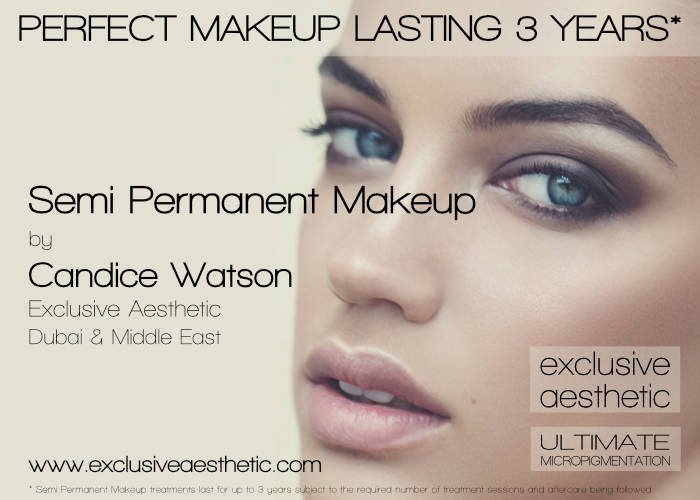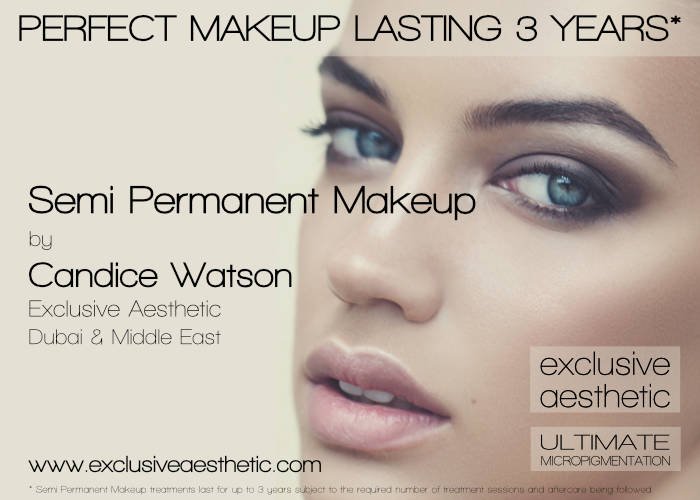 We offer the complete range of Permanent Make Up treatments throughout Dubai and Abu Dhabi.  All permanent make up treatments are to Harley Street standards and you will be amazed with the results.
Permanent Make Up treatments usually consist of two treatments, an initial treatment and a top up treatment normally with 3 to 4 weeks of the initial treatment.
We also offer permanent makeup treatments using a "Power Needle" which implants more pigment into the skin allowing for just one treatment – Great for people on holiday or flying in and only have time for one treatment.
Book your treatment today!
Insist on the best, insist on Exclusive Beauty!
For appointments and more information please contact info@exclusivebeautyuae.com