Dubai: Permanent Make Up – Who Benefits?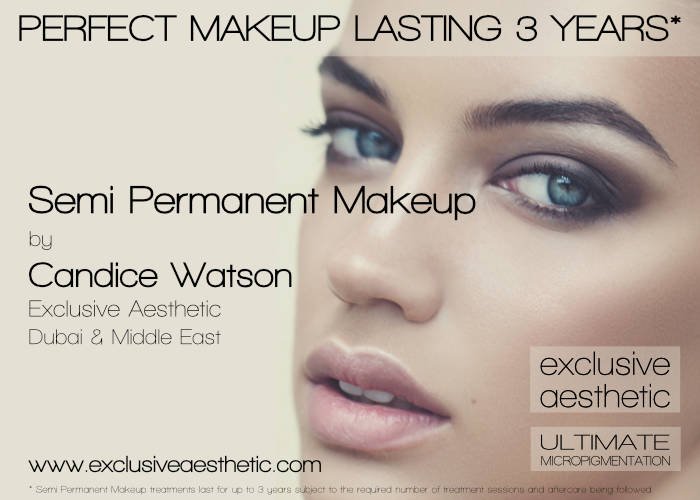 To keep the treatment looking fresh we advise a top up treatment every 18 months.
Permanent Make Up is growing in popularity in the region as it omits some of the day to day rituals of applying make up, is smudge free and always looks great which is a must in the hot weather. Permanent make up also last for between 2 and 5 years depending on exposure to UV rays and how quickly your skin expels the pigment. Each permanent make up treatment consist of an initial treatment and either one or two top up treatments depending on what area is being treated. The top up treatment is important so the pigment implants properly in the skin and last for the maximum amount of time. To keep the treatment looking fresh we advise a top up treatment every 18 months.
Treatments consist of more than one treatment.
Who benefits from Permanent Make Up*:
Women who have little time for the daily ritual of applying make-up
Those who have difficulty applying make-up
Contact lens wearers
Those active in sports
Multiple Sclerosis, Parkinson's disease, Alopecia and Cancer patients
Ophthalmologists recommended eyeliner especially for women with chronic eye infections
Entertainers, actresses and models
Anyone who desires freedom from daily make-up applications
All our permanent make up treatments are performed by our Harley Street trained specialist, please email info@exclusivebeautyuae.com for more details and appointments.
Insist on the best, insist on Exclusive Beauty!
*Permanent Make up also known as Semi Permanent Make Up, SPMU and Micropigmentation lasts from 2 to 5 years depending on conditions.