Dubai: Permanent Make Up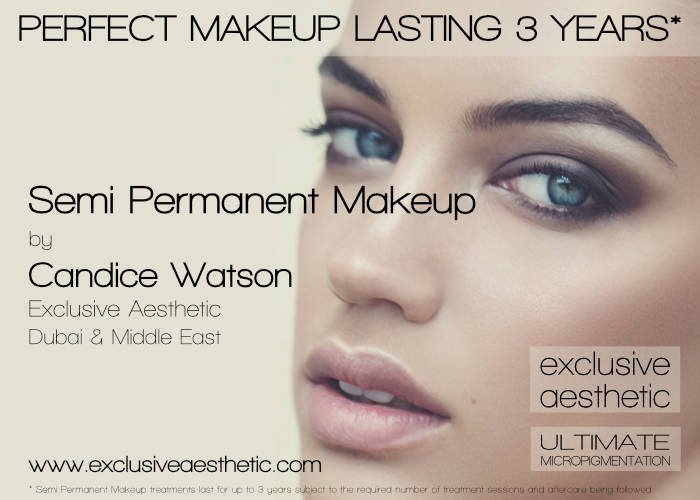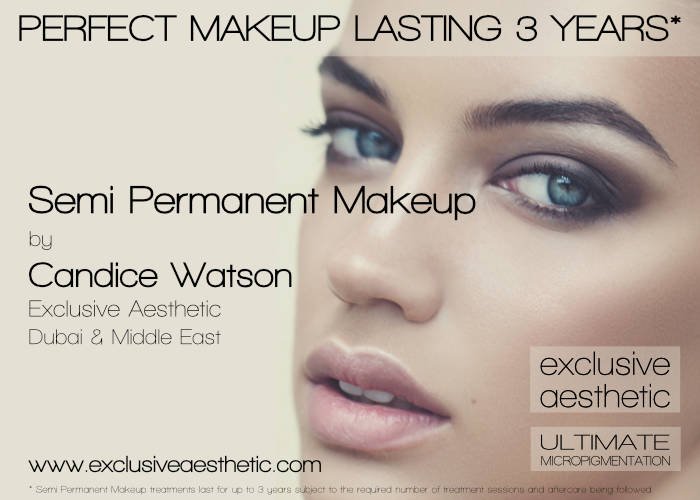 Permanent Make Up if done correctly should not be permanent. The name permanent make up comes from many years ago when tattoo artists started performing make up procedures with their permanent body tattoo inks and equipment. The use of body pigments was the reasons for the horror stories of eyebrows turning blue.
With improvement in technologies and products over time, specific pigments were created for use on the face and without blue hues to them, which is the indelible colour that turns turquoise over time and stays in the skin forever.
So whether calling a procedure permanent make up or semi permanent make up or micropigmentation (the correct term for cosmetic tattooing), they all should amount to the same procedure providing the technician is using the correct pigments and equipment specific for semi permanent make up procedures which allows pigment to be implanted at shallower depths into the skin. Semi permanent make up and micropigmentation pigments are implanted into the upper layer of the skin, the Epidermis whilst traditional body tattoo permanent pigments are implanted into the lower skin layer, the Dermis
Candice Watson of former trainer and specialist of Micropigmentation on the famed Harley Street, London for many years prior to establishing Exclusive Beauty in 2009 in Dubai to offer industry leading semi permanent make up and medical micropigmentation treatments to the Middle East.
Candice's treatments are available at LCAS, the London Centre for Aesthetic Surgery located in Healthcare City, Dubai. LCAS is a medical clinic offering a wide variety of specialist aesthetic surgery procedures. LCAS, being a medical clinic has to operate within the highest health, safety and hygiene guidelines.
Semi permanent make up is applied to the face usually on the eyebrows, eyes and lips.
For eyebrows we offer Eyebrow Enhancement in a variety of looks ranging from natural to full block – click HERE for more details.
For eyes we offer Eyelash Enhancement and Eyeline, both to enhance the look of the eyes in a natural way. Click on the links for more details.
For lips there are several treatments, Lip Line, Lip Blush and Full Lip Colour. More details on all can be found HERE.
For appointments Contact us to book your free no obligation consultation. please call 04 375 2393 or email info@exclusivebeautyuae.com for general information, our current semi permanent make up price list and for LCAS' location map.
We pride ourselves in performing the best semi permanent make up treatments in the region with fantastic long-lasting results. Whilst a procedure is not permanent, a treatment will last for between 2 and 5 years so it is essential the best therapist performs your treatment to ensure you look your best without the need for expensive removal or correction treatments. If you have a tattoo or would like your existing semi permanent make up procedure correcting, please contact us or click HERE for more details.
Insist on the best, insist on Exclusive Beauty!